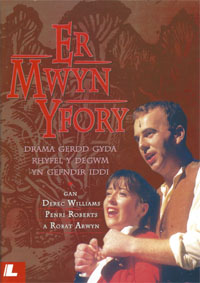 Musical by Derec Williams, Penri Roberts and Robat Arwyn, based during the Tithe Wars. It was first performed in the Meirion and District National Eisteddfod in Bala in 1997.
14 song for soloists, duets, ensembles a choirs, including:
Dy garu o bell
Geiriau gwag
Dilynaf di
Er mwyn yfory
© Y Lolfa Publications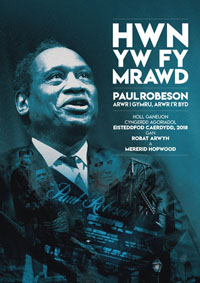 A volume of 17 songs, suitable for soloists and choirs, first performed at the opening concert of the Cardiff National Eisteddfod 2018. It depicts the life of actor and singer, Paul Robeson, and his strong relationship with Wales. Liberto by Mererid Hopwood.
Including:
Cān y cydwybod
Wedi dwlu
Afon ei galon
Ar hyd y nos
Gwisg fi'n dy gariad
© Cyhoeddiadau Sain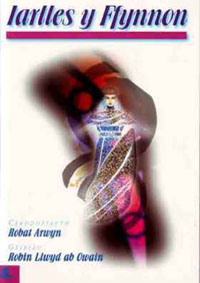 Musical for primary aged children, first performed in Theatr Gwynedd in 1996 by children from Glan Cegin Primary School, Maesgeirchen. The book includes the score to the 8 songs as well as the script. Words by Robin Llwyd ab Owain.
Yn cynnwys:
Cadw'n y ffynnon
Dilyn fi
© Y Lolfa Publications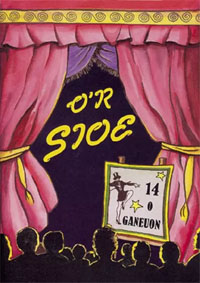 A collection of songs from various Welsh musicals, which includes Yfory a'i Gyfaredd from the musical Rhys a Meinir by Robin Llwyd ab Owain and Robat Arwyn.
© Curiad Publications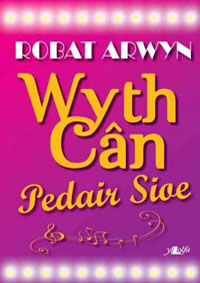 A collection of solos from some of Robat Arwyn's shows. Words by Hywel Gwynfryn and Robin Llwyd ab Owain.
Including:
Dagrau'r glaw (from Plas Du)
Cana o dy galon (from Pwy Bia'r Gān
© Y Lolfa Publications